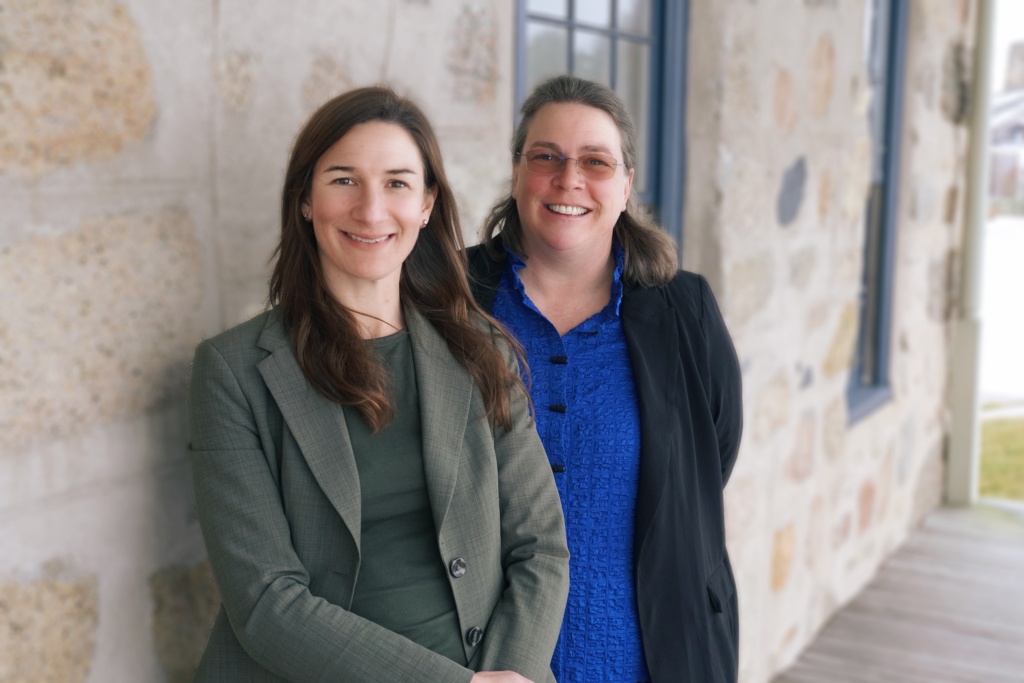 Stone House Inn, located in Little Compton RI, has named Teresa O'Connor as its new General Manager
and Sara Oliveira its new Assistant General Manager.
The Newport Experience is delighted to announce the appointment of Teresa O'Connor as the new General Manager and Sara Oliveira as Assistant General Manager of Stone House Inn, which recently reopened for the season.
In her new role as General Manager, O'Connor will oversee the day-to-day operations of the 4-story, 16-guestroom inn with a history dating back to 1854.
Prior to joining the inn, O'Connor served as the Club Manager of the Sakonnet Golf Club, a position she held for 9 years, where she worked directly under the Board of Directors to enhance member experience and club culture. 
Earlier in her career, she served as an instructor of hands-on training for Life Raft & Survival Equipment based in Tiverton, RI, and managed life raft rental fleet for offshore races and recreational use.
"I am very excited to be at another historic location in town that has so much to offer," said O'Connor. "With Sara, Joe and additional staff joining us, we will continue to make the Stone House the special place that it has been for many generations."
Oliveira has joined the Stone House as the Assistant General Manager, sharing a common vision of hospitality and operations as Teresa.  She has been well known in Little Compton for many years. Oliveira and her husband started Compton Clambakes in 2001, providing the local Little Compton area with catering and dramatic onsite clam bakes for many weddings and private parties. Sara also opened Charlotte's in Westport for additional catering and dining offerings. 
O'Connor and Oliveira are longtime residents of Little Compton, RI and have known each other around town and in the hockey community for years. Engaging with the community will be a key focus for them and together they will be a dynamic team.
Their enthusiasm and dedication to providing the highest standards of customer service will be a great asset to the Stone House Inn.
About the Stone House Inn
The Stone House is a seaside, historic inn located in the quaint, farming community of Little Compton, RI, sitting on 2.7 acres near the tip of Sakonnet Point. The property features 16 spacious and well-appointed guest rooms and suites, beach access, and a fire pit. There is also a renovated barn on the grounds that features guest rooms and a beautiful function space with an outdoor terrace and panoramic water views.
For more information or to make a reservation at Stone House Inn, call 401-635-2222 or visit www.newportexperience.com.
About The Newport Experience
The Newport Experience is a hospitality company specializing in oceanfront weddings, social events and corporate retreats in Newport, RI. Our portfolio of fine properties includes: OceanCliff Hotel on famed Ocean Drive, Safari Room Restaurant, Stone House Inn, Regatta Place, Goat Island Marina and Schooner Aurora.
Steeped in Newport's rich sailing legacy and stirring with New England tradition, the Newport Experience offers guests the unique seclusion and spectacular beauty of a private oceanfront getaway. From corporate functions to weddings and rehearsal dinners, our illustrious group of event specialists will guide you through every step to ensure an unforgettable affair for you and your guests.
Newport Experience properties are conveniently located just minutes from downtown Newport, 90 minutes from Boston and 3 hours from New York City.
For more information, visit www.newportexperience.com.
Media Contact
Kristen Ciejka, Marketing Director, The Newport Experience
(401) 619-7968