The Safari Room Restaurant and Bar at OceanCliff is known for providing extraordinary culinary experiences both indoors and out. Our experienced team of culinary professionals provides the ultimate dining experience, utilizing only the finest ingredients, including a selection of fresh, local seafood, prime aged beef, and exotic house specialties, all while offering panoramic views of Narragansett Bay.
Private Events
Whether you're hosting an anniversary, rehearsal dinner or an elegant wine tasting, the expertise of our private dining directors will provide the personal touches to ensure that every detail is perfect for your event. From the food and drinks to the centerpiece, everything will be done exactly to your expectations.
With three menu styles to choose from: Private Dining, Safari Room or our Banquet Menus, we will carefully design an exclusive menu to accommodate your guest's needs.
For inquiries regarding Rehearsal Dinners or private events, please contact our Sales Department at 401.619.7924.
DINING OPTIONS
Cocktail Receptions ~ A fantastic way to entertain your guests for a casual or elegant sunset reception. A great alternative to a formal dinner. Enjoy panoramic views of Narragansett Bay, watch the regatta and finish the event toasting to a fabulous sunset.
Private Dining ~ The Safari Room with its seaside dining areas are perfect for an intimate and relaxing meal amongst friends in a captivating setting. The Safari Room has two dining rooms available for private or nonexclusive rental and is available year round. We can accommodate 15-70 guests for your cocktail receptions, corporate luncheons and formal dinners.
Rehearsal Dinners ~ A Rehearsal Dinner in the Safari Room is the perfect complement to your Newport Wedding. The Safari Room comfortably seats up to 70 guests outside and 50 guests inside.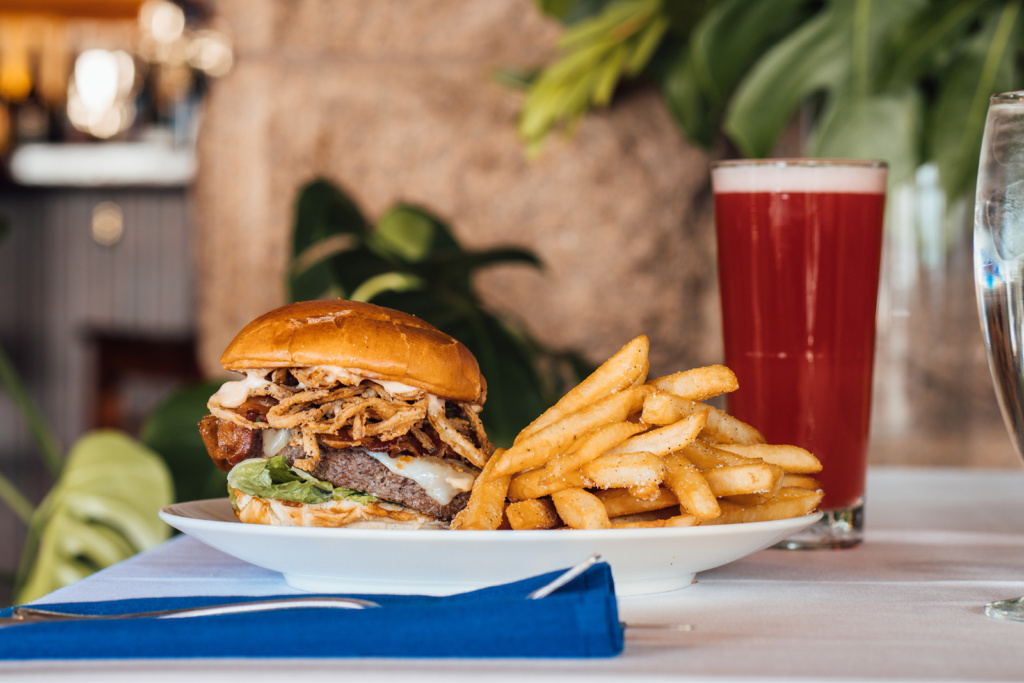 HOURS
Thursday-Sunday: 12-7pm
**Beginning Tuesday, September 5th, the Safari Room at OceanCliff will be closed for outdoor lunch and dinner service. Join us at our Lobby Bar featuring a full bar and small bites**
401.849.4873