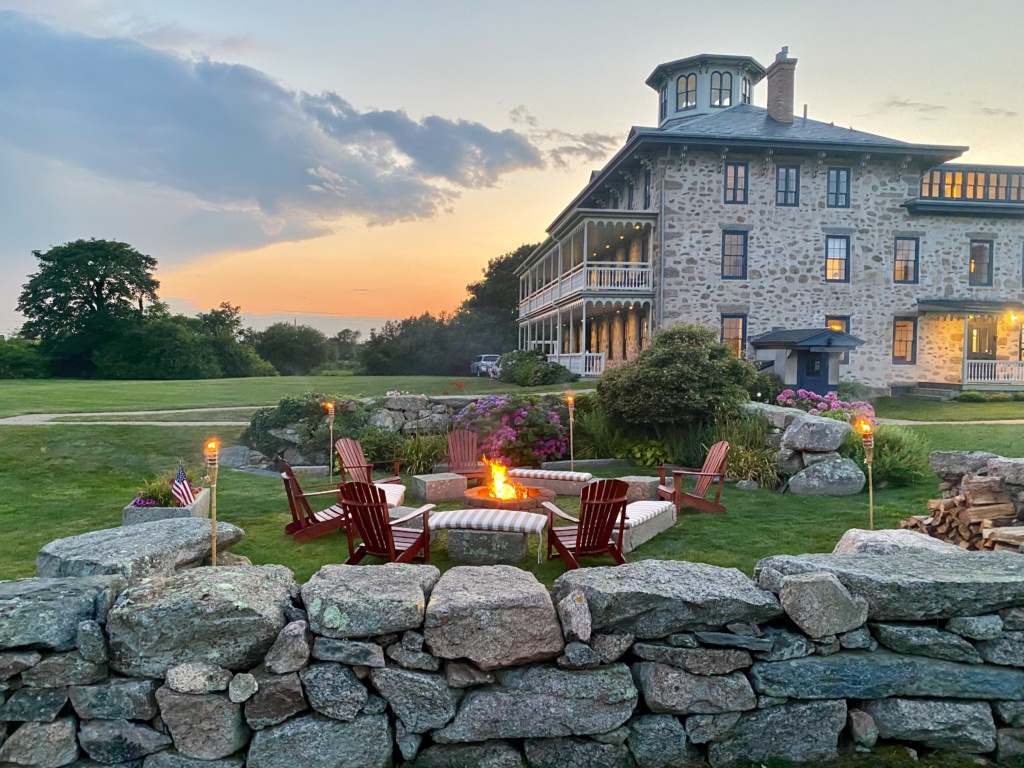 The Stone House is a seaside, historic inn located in the quaint, farming community of Little Compton, RI, sitting on 2.7 acres near the tip of Sakonnet Point. We are located about 30 miles from Newport, RI.
The original four-story building was constructed in 1854 as a private residence and was once home to David Sisson and his son, Henry Sisson, a civil war hero.
It was named to the National Register of Historic Places in 2008.
Amenities
The property features 16 spacious and well-appointed guest rooms and suites, beach access, and a fire pit. There is also a renovated barn on the grounds that features guest rooms and a beautiful function space with an outdoor terrace and gorgeous water views.
Videos