Located on 10 acres of rolling lawns with spectacular ocean views, OceanCliff offers a truly unique blend of breathtaking beauty, world-class cuisine, and a friendly staff waiting to welcome you to our historic estate. Twenty-four distinctly stylized guestrooms whisk you back to the nineteenth century with modern conveniences and stunning oceanfront views.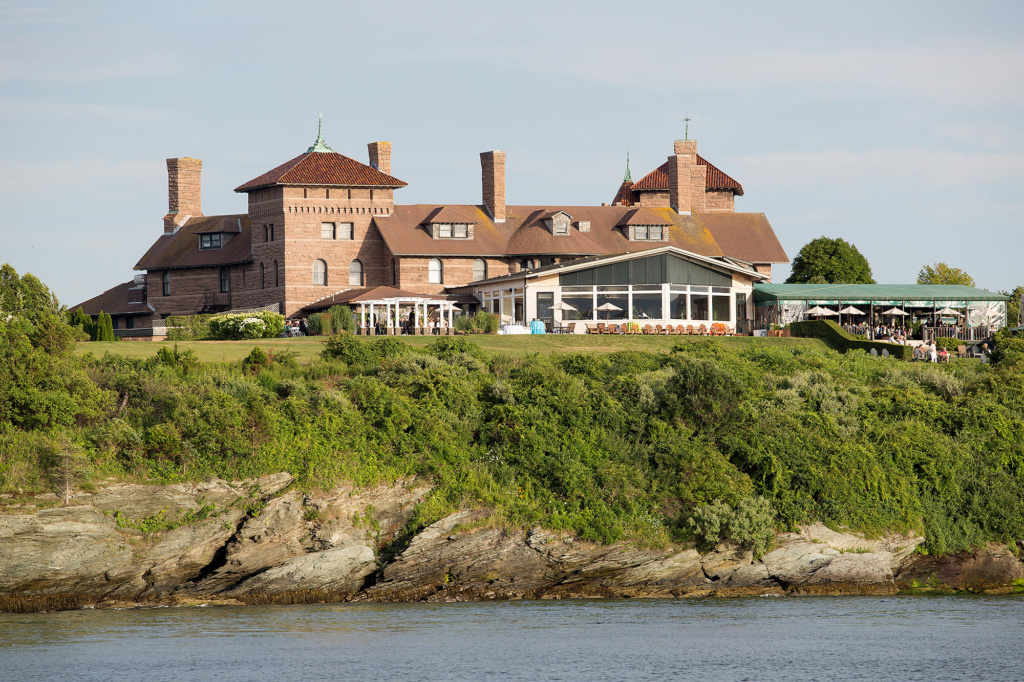 For decades, OceanCliff has been a historic destination for weddings and social gatherings. Today, the Grand Ballroom accommodates up to 200 guests for dinner and dancing, while a variety of smaller rooms allow for more intimate gatherings.
Set amidst the breathtaking splendor of Narragansett Bay, OceanCliff has inspired generations of brides with some of the most enchanting landscapes in Newport. Whether you prefer a romantic, summer celebration or a unique, winter wedding, you have a variety options at OceanCliff.
Seaside Ceremonies
Our pristine, manicured and rolling lawns are complemented by a picturesque ceremony site perfect for the exchange of your vows. An adjoining outdoor patio for cocktails and hors d'oeuvres sets the mood, while our magnificent Grand Ballroom captivates the panoramic views of the sparkling Atlantic waters.
We look forward to assisting you in planning your perfect event. Call us at 401.619.7924 or click here to connect with one of our sales managers directly.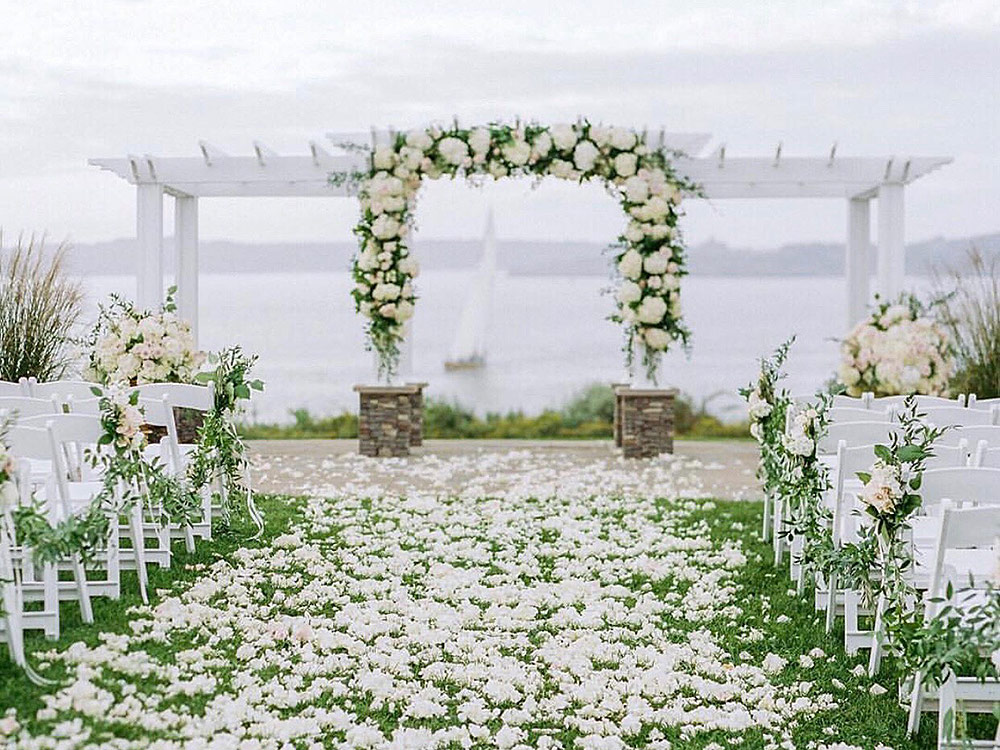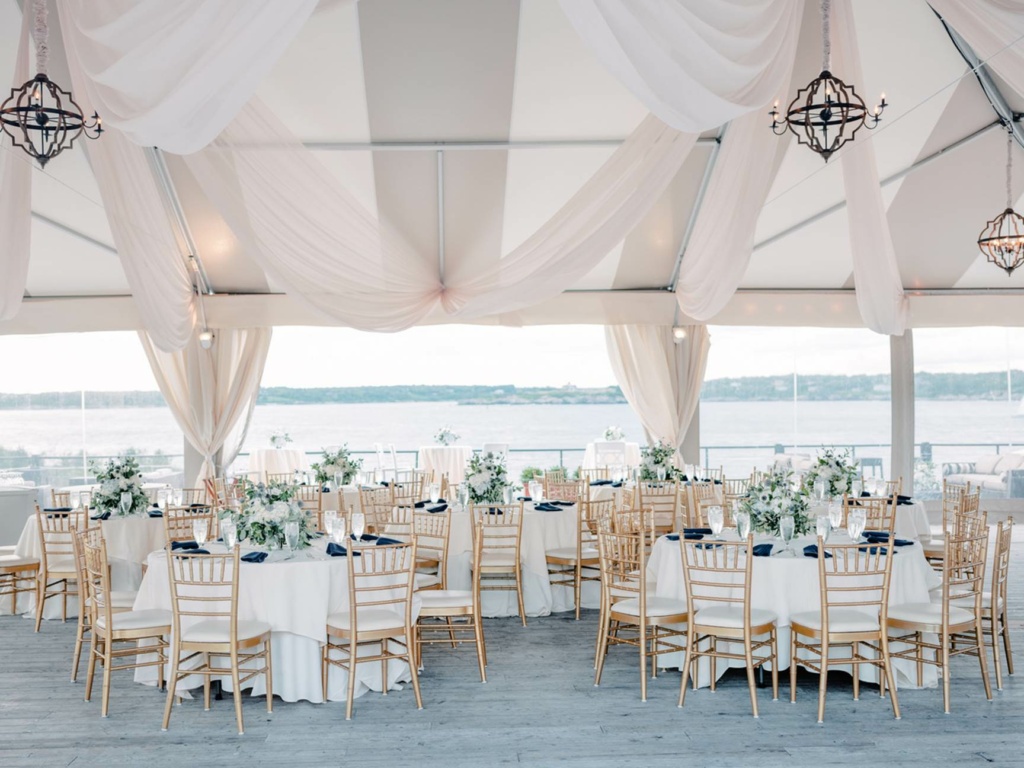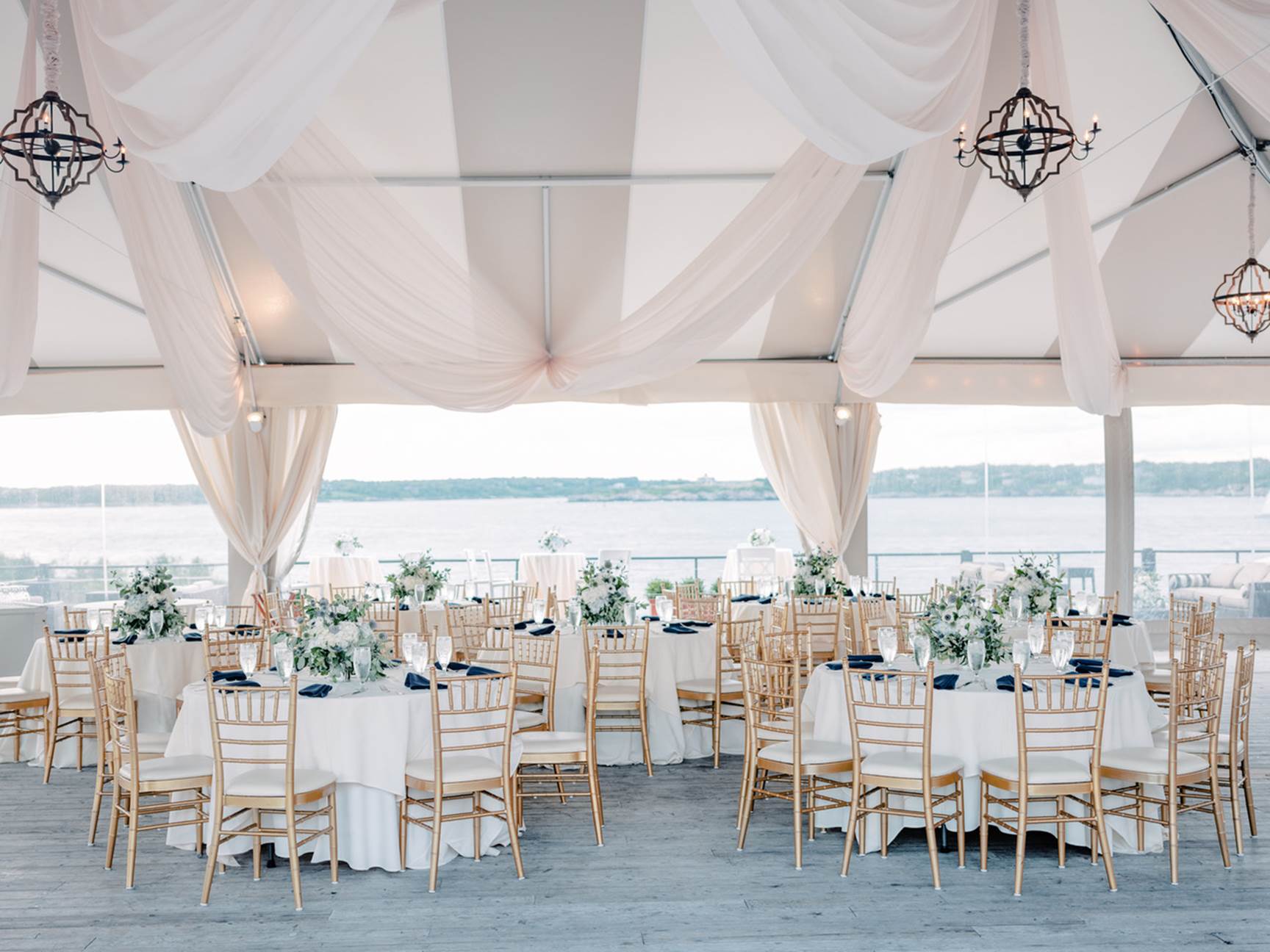 Upper Deck at OceanCliff
The Upper Deck at OceanCliff offers sweeping views of the Newport Bridge and Narragansett Bay. The deck is covered with a 40' x 60' tent and is a popular spot for rehearsal dinners, casual lobster boils and oceanfront cookouts.
The OceanCliff Upper Deck comfortably seats up to 150 guests.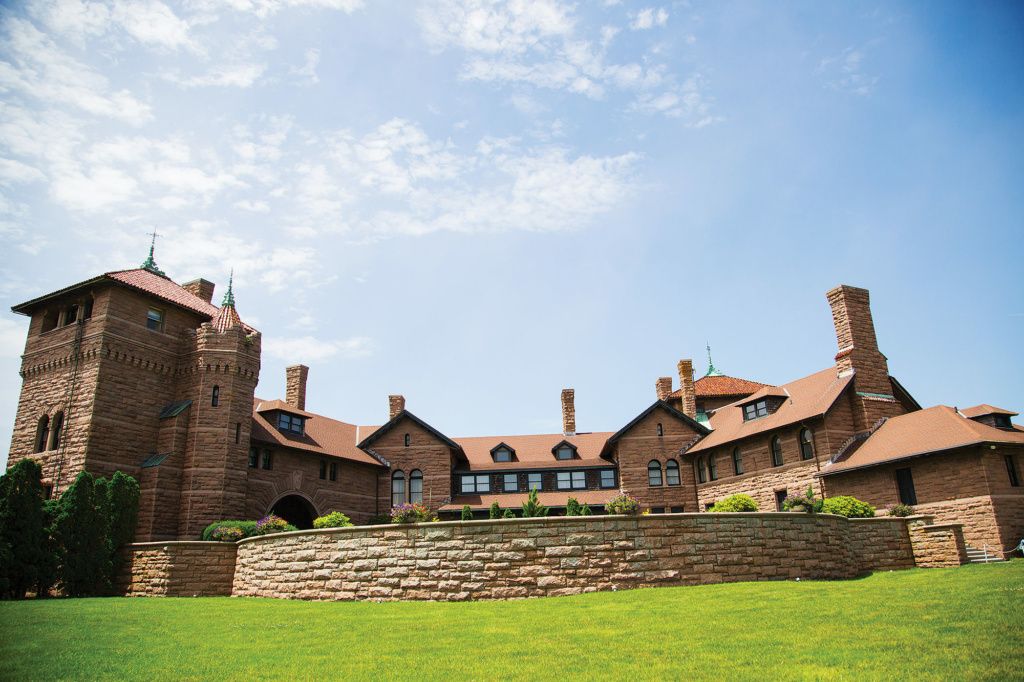 OceanCliff Hotel occupies the site of the former Bronson Villa. Owned by Arthur Bronson of New York, the Villa was built in 1864 by the architectural firm Peabody & Stearns from Boston, who also designed the original Breakers and Doris Duke's Rough Point, both located on elegant Bellevue Avenue. OceanCliff was used as a summer residence by the Bronsons for several seasons prior to being sold to Mr. Gaun M. Hutton, a wealthy industrialist who built the Trans-Siberian railroad in Russia for Czar Nicholas. Mr. Hutton and his wife razed the original wooden structure, and construction began on the new estate in 1892. The estate remained a private summer home until 1954, when it was sold by the Hutton family and later converted into an oceanfront retreat to host lavish parties and society affairs.
Videos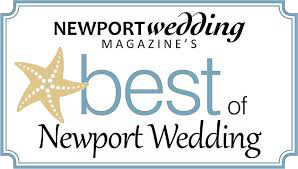 Voted "BEST RECEPTION VENUE" & "BEST CEREMONY VENUE"