Nothing says Newport summer like a cruise around Narragansett Bay.
Our friends at the NEWPORT CHARTER COMPANY recently invited us aboard the stunning Camelot for a spin around the harbor and we're so glad they did! We hopped on at Goat Island and enjoyed a yummy gourmet picnic provided by Karma Kitchen & Catering.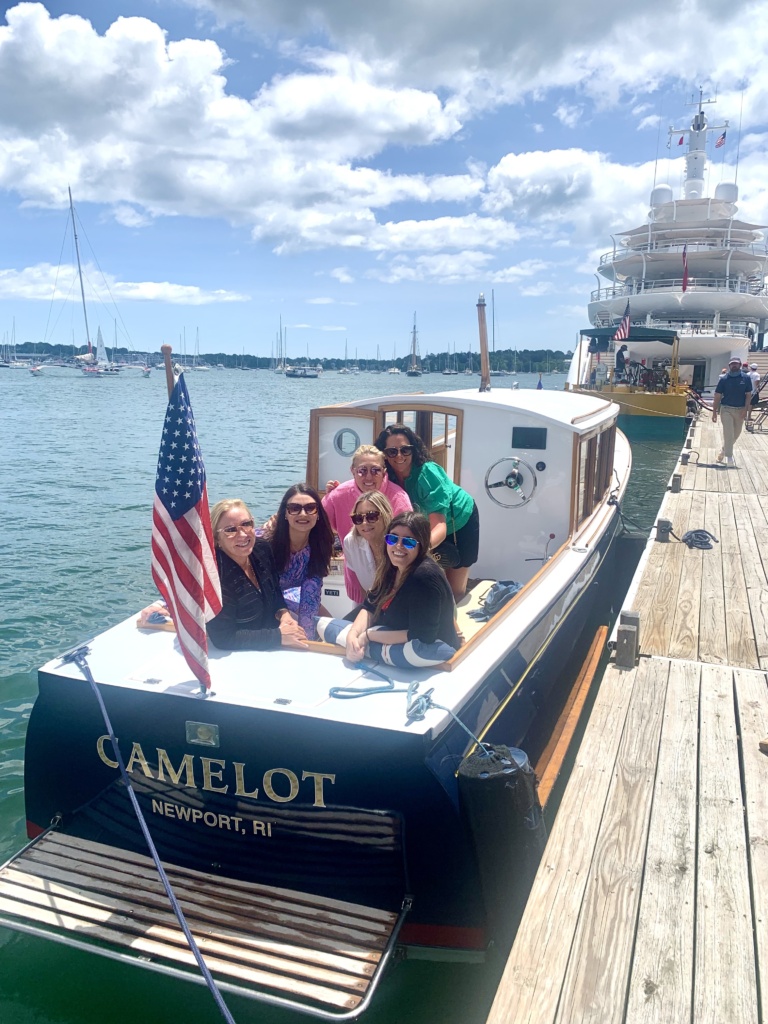 Enjoy a private yachting experience and explore Newport Harbor on the beautiful 33' Camelot. Thoughtfully named, Camelot draws its inspiration from 1930s antique American commuter boats.
The purity of its classic lines and the refinement of its luxury woodwork make Camelot one of the most attractive boats in Newport. Camelot has a roomy cockpit and vast salon which allows plenty of room for both interior and exterior seating.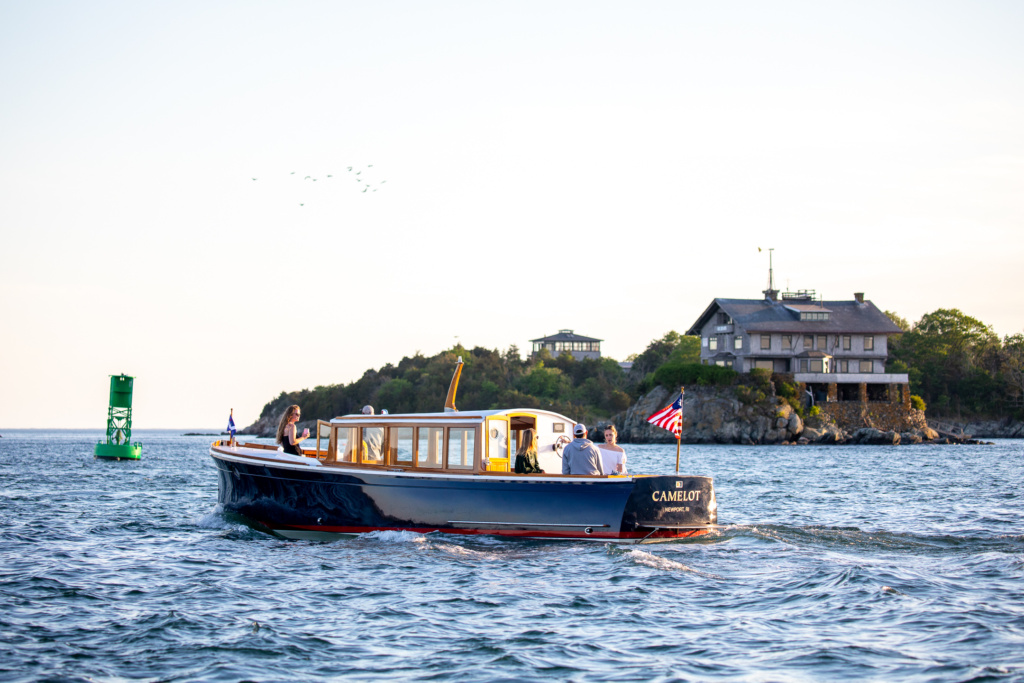 Newport Charter offers small group private cocktail cruises around Newport for up to 6 passengers. They also cater to special requests, including weddings, engagements, dinners, bachelor and bachelorette parties, and seasonal events like the Newport Folk and Jazz festivals.
Their most popular package is a 1 hour 45 minute cruise through the harbor.
When you charter Camelot, the entire boat is yours. This privacy allows the captain to tailor the cruise to your liking, creating a personalized and memorable experience. It's a great way to share the "newport experience" with friends or family.
**Mention this post and code "GOAT" and receive 15% off your private charter**
CONTACT:
Newport Charter Company
1 Goat Island Rd.
Newport, RI 02840
http://www.newportchartergroup.com/
401-835-0543