The Stone House Inn was recently featured on The Lifestyle Blog Patty J!
We love when guests blog about their stay and share pictures with us.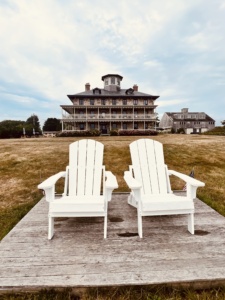 "Built in 1854, it was the private residence of David Sisson who grew up in the area on a farm. Sisson worked hard and became a very successful merchant, embodying the American dream."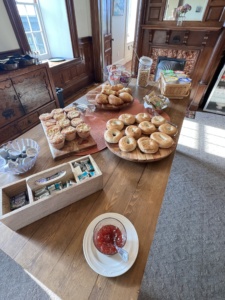 "The Inn has only 14 rooms, so when you check in, the staff is so friendly and helpful you feel as if you're a guest in a private home. Every detail has been thought through, from the creatively curated "lending library" to the 4pm wine bar with a selection of delicious cheeses to the "free'' breakfast with an extensive array of home baked pastries, yogurt, eggs, and more."
While they were staying with us they explored the scenery by bike and ventured down to the beach.
"I checked out the grounds from the numerous Adirondack chairs, to the bicycles…I ventured off the property along the classic New England back road that inspired Robert Frost, along a saltwater pond with an abundance of birds, geese and swans, arriving 15 minutes later at a beautiful, sandy ocean beach, that like everything else, was breathtaking."
We enjoyed having them here with us and look forward to welcoming them back again in the future!
Read the full blog post here!