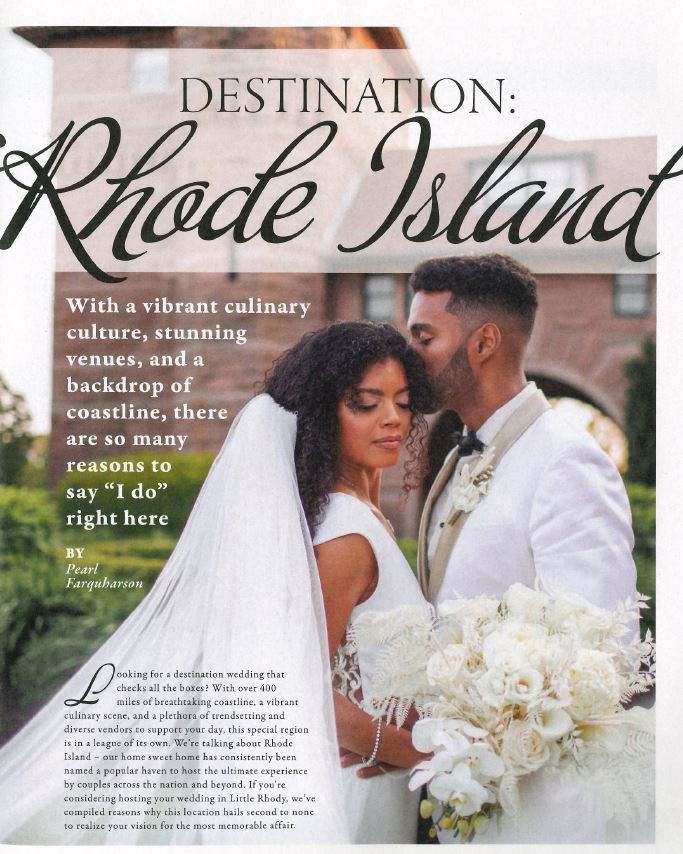 Picking your wedding venue can be difficult, and Hey Rhody has some great tips for you!
Our very own Susanne Day, Sales Manager of OceanCliff & Regatta Place, says "Our little state packs a lot into a small space!" Susanne knows that are some of her couples are looking for something unique and personal so she loves suggesting, "A grand entrance by boat at Regatta Place, located on the docks of Goat Island Marina with stunning views of Newport Harbor."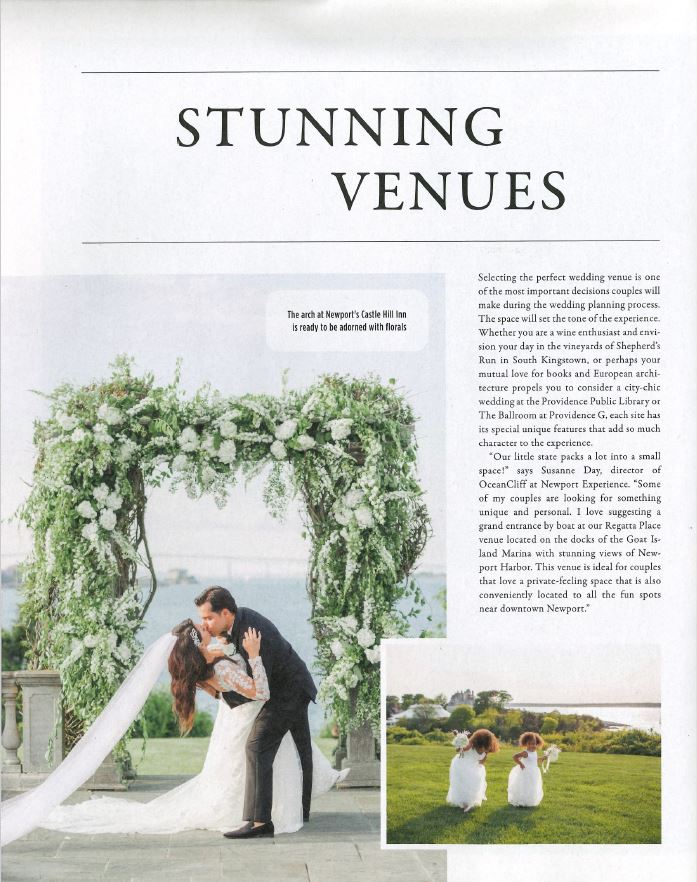 With over 400 miles of coastline and an amazing culinary scene, little Rhody will definitely impress your guests and leave you with memories that will last a lifetime.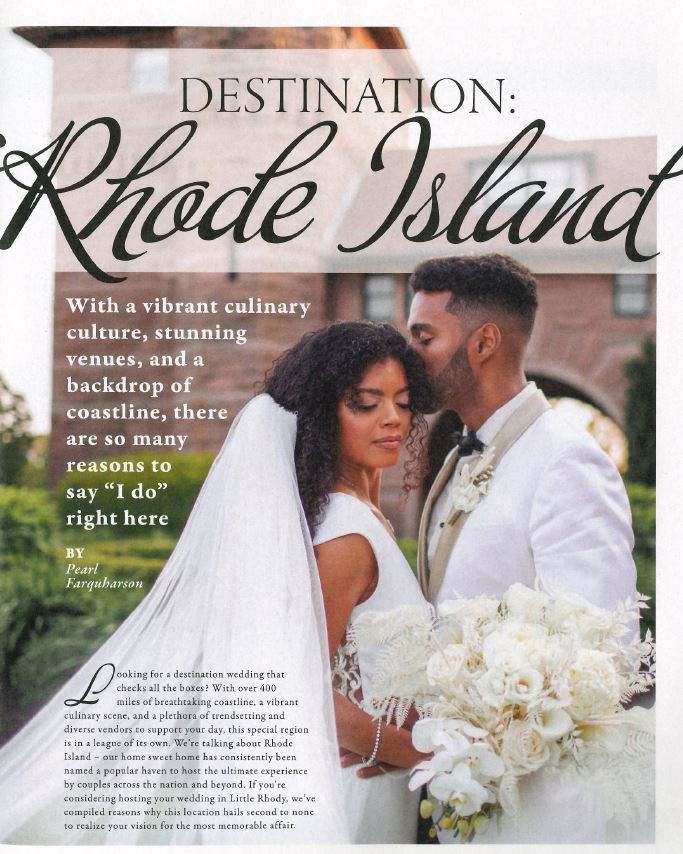 Rhode Island has a ton to offer to engaged couples and there are many different types of venues that will suit your theme for your wedding, whether it's rustic, bohemian, or coastal. We have a little bit of everything here that will suit your wedding vibe, and we can't wait to welcome you to our state!
Read the full Hey Rhody article here!