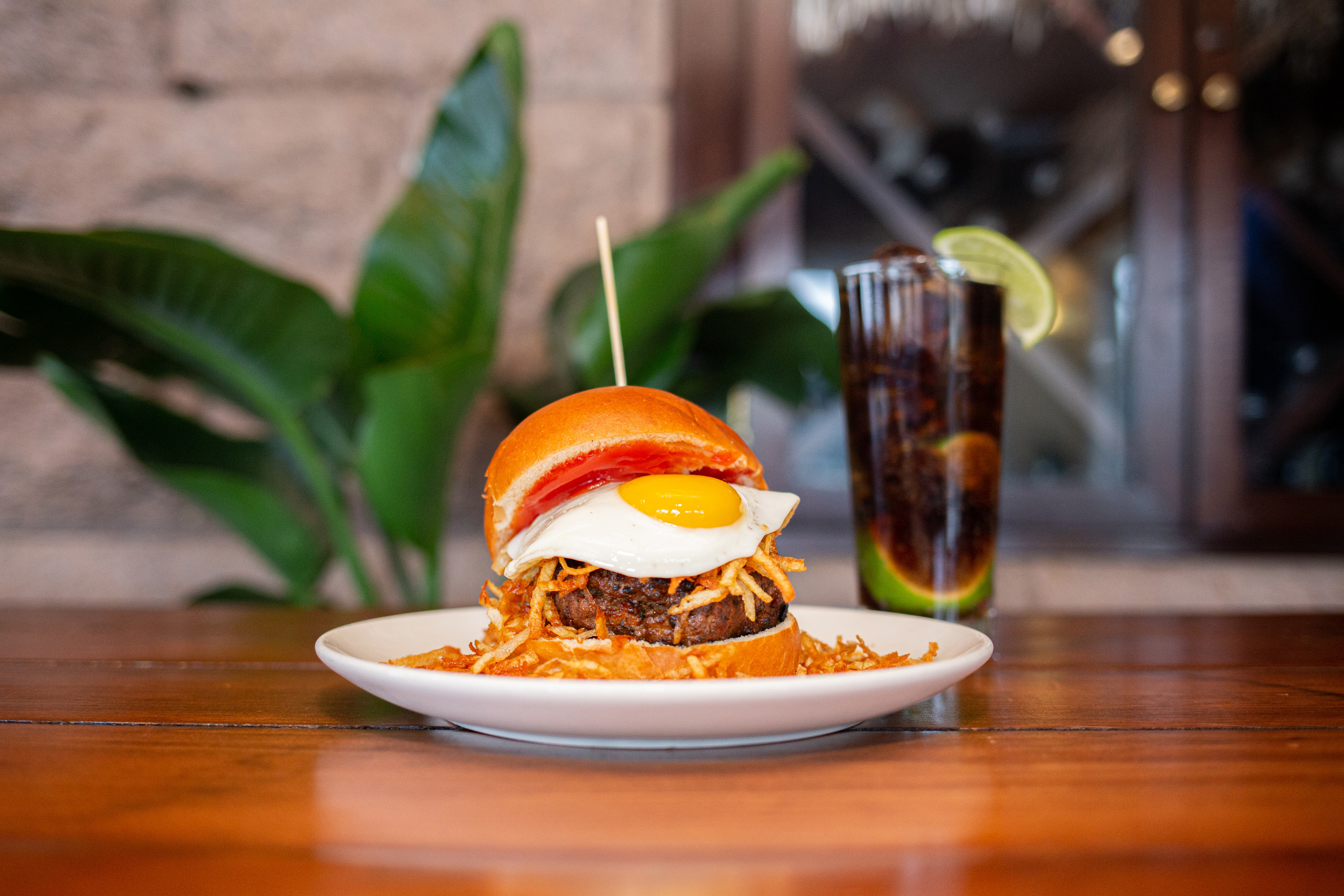 The deliciousness is back! Newport Burger Bender returns Friday, 2/17 – Sunday, 2/26 with 10 days of incredible burger bending. From classic beef to more exotic options, local restaurants are offering up their best burgers with the hope of being crowned the Best Burger in town – so try them all, but try our Safari Room burgers first!
CUBAN FRITA – beef and chorizo blend patty, chopped onions, Cuban picante sauce, ketchup, fried potato sticks, topped with a sunny side egg, served on a brioche bun
BANH MI – Asian spiced ground pork, pickled julienne daikon and carrots, sliced jalapenos and cucumbers, sriracha aioli, cilantro, served on a sesame seed bun
Voting begins Friday, February 17th, and it's easy to get involved:
Visit discovernewport.org and click on the burger you'd like to vote for, fill out the voting form, what you loved about the burger, and click "VOTE NOW."
Don't miss out on one of our favorite events – try one, try some, try them all, and vote for your favorite!