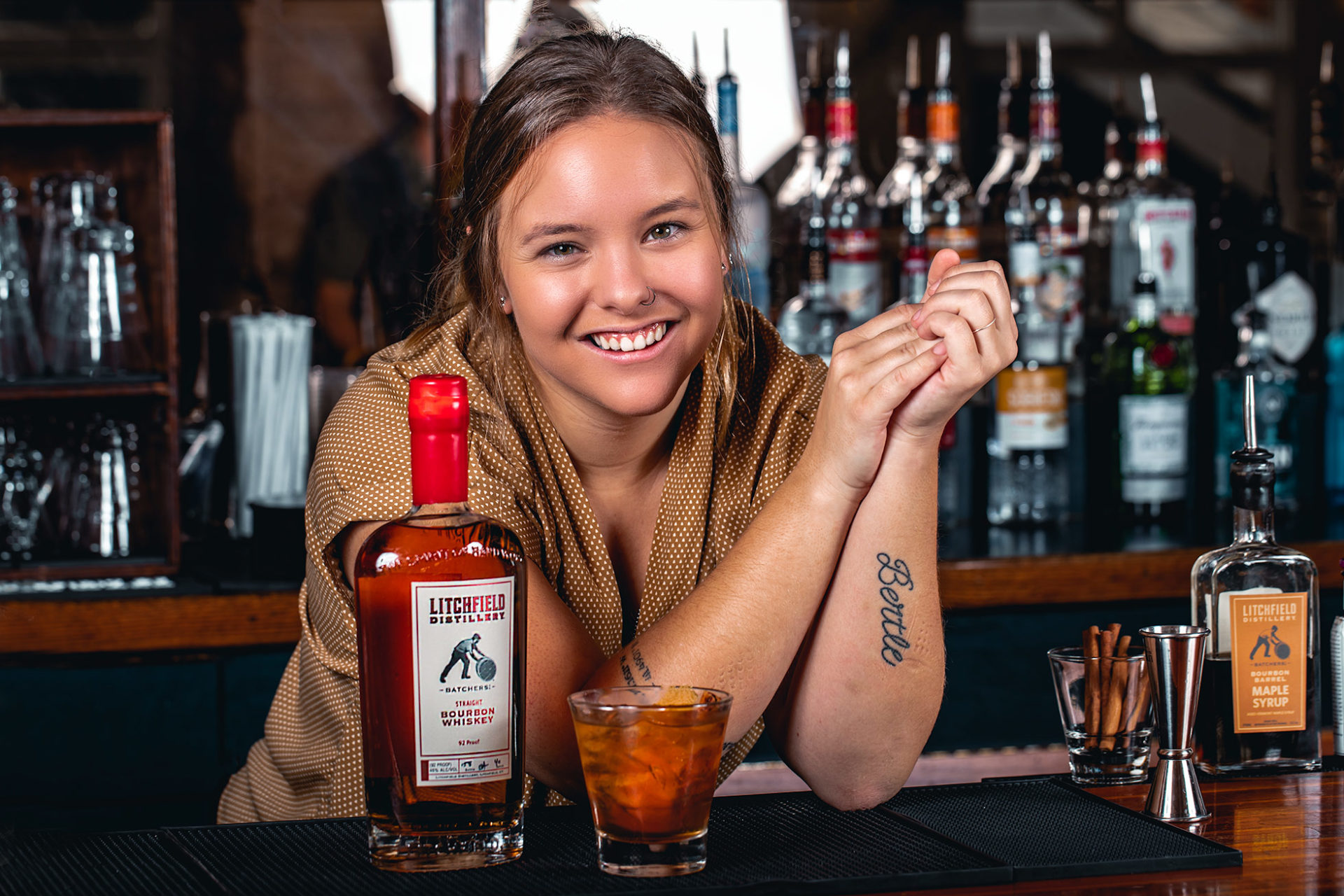 Litchfield Distillery recently stopped by The Safari Room at OceanCliff to chat with our restaurant manager, Reagan Nicole, and sampled our new fall cocktail, the Cocoa Maple Old Fashioned. We are honored to be the first restaurant in Newport to be featured in their Mixology Spirit Series.
The Cocoa Maple Old Fashioned is made with Litchfield's Distillery's 4-year Straight Bourbon along with their Bourbon-Barrel Maple Syrup.
"The addition of Dark Creme de Cacao and Cocoa Bitters adds a subtle layer of chocolate flavor, while creating a velvety-smooth mouthfeel. If you love Old Fashioneds, this is a nice, simple spin on the classic recipe—one we think is especially good for the fall and holiday seasons."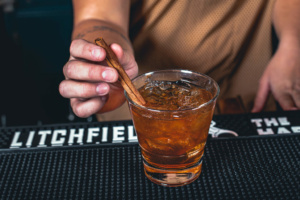 When asked what makes a great cocktail versus just a good cocktail, Reagan said "Quality ingredients and creativity…and recognizing when simplicity is necessary."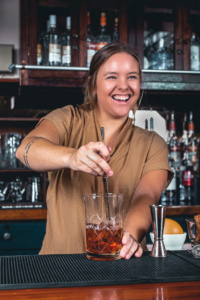 To learn more about Reagan and how she got started in the restaurant industry click here!
Thank you Litchfield Distillery for visiting us and trying one of our new fall cocktails!
All photos courtesy of Tony Vengrove.