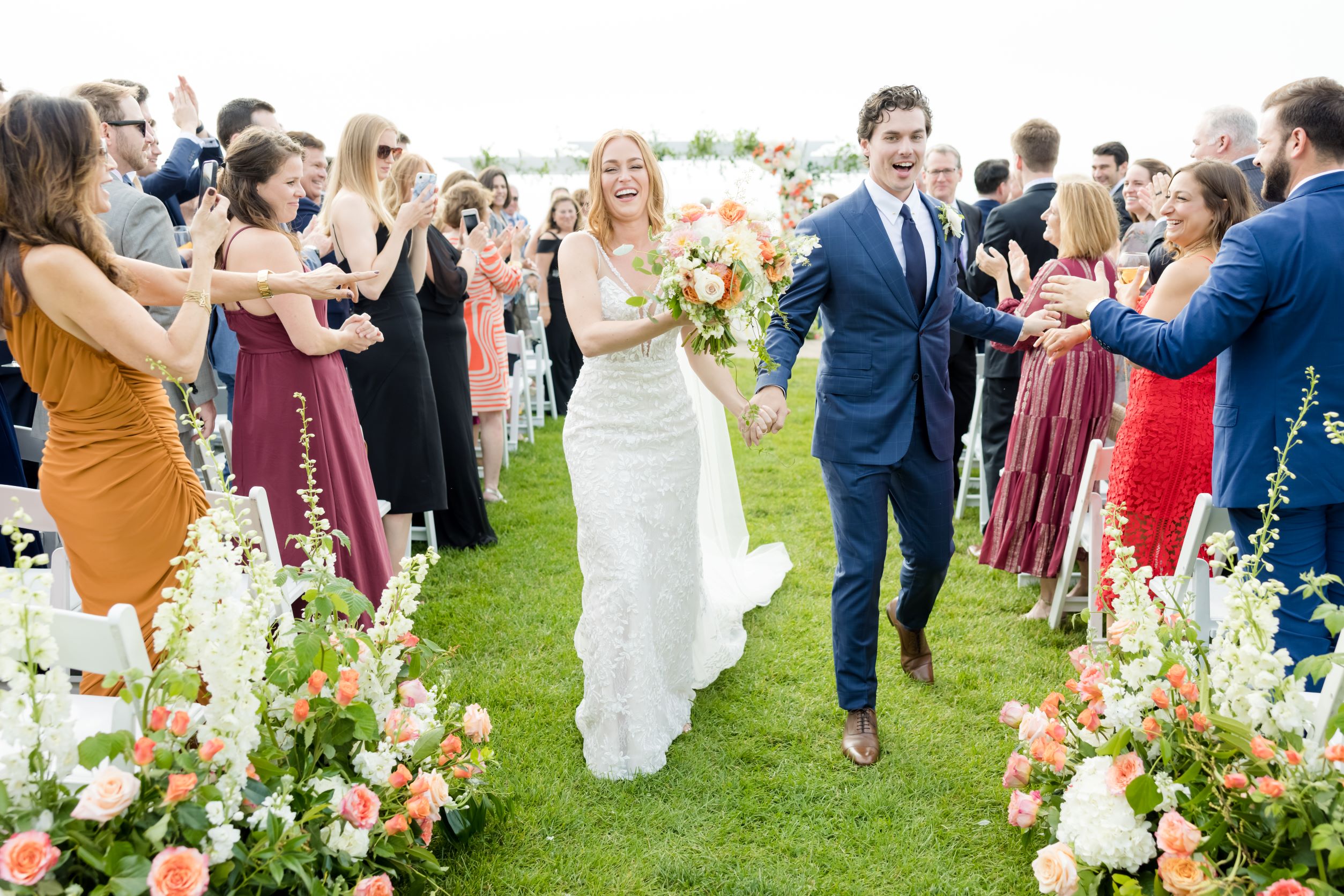 Ashley and John's coastal summer wedding at OceanCliff was filled with so much beauty and love. They had a stunning color scheme with hues of pink and orange flowers.
When Ashley described her vision for her reception she said "The main goal was for the room to feel warm and inviting. Inspired by our Italian heritage, the color palette and theme were inspired by the whimsical and dreamy coast of Italy, with personal touches throughout."
One of our favorite moments from their wedding day was that the rain stopped and the sun came out right before the ceremony started and Ashley picked the song "Here Comes the Sun" to walk down the aisle down to. Ashley said, "that was a moment that she will cherish forever and the circumstances made it that much more special."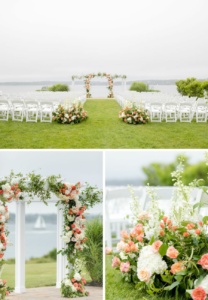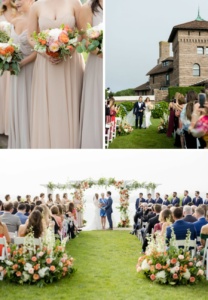 This wedding was so special and it will be one that we will always remember!
The publication Destination I Do  wrote a great feature about this couple. To read about their epic love story and how they have known each other since kindergarten click here! All photos courtesy of Vanessa Joy.